XENOS: At the Edge of Life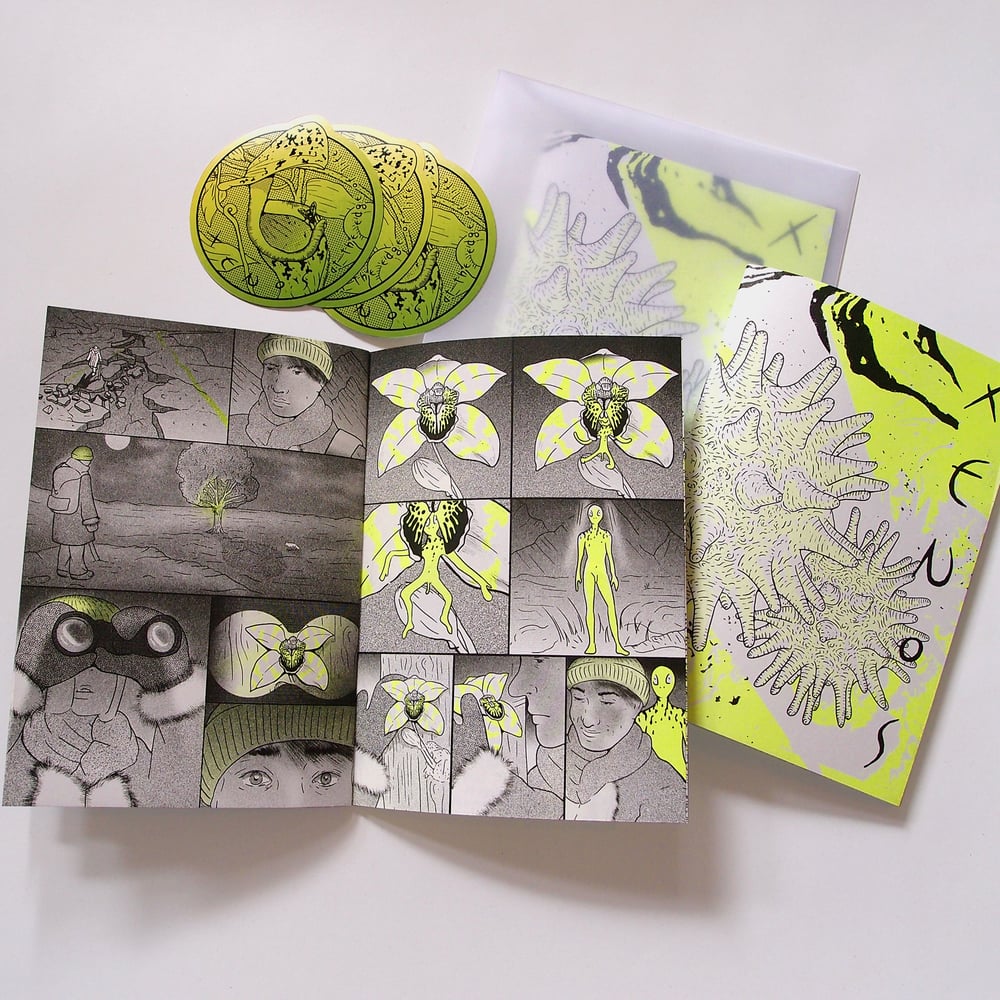 32 page risograph printed comic in black and fluorescent yellow inks. Printed in Berlin by Drucken 3000.
Sims' newest comic about environmental collapse — triggered through the human transformation of the natural world. XENOS comprises a series of disaster scenarios divided into five sections, some set in the near future, others in the near past, which might nevertheless be a possible future. The work presents ideas surrounding waste, industrialized farming, viral mutation and infection in exploding visuals in visceral and intricate fluorescent yellow and black graphics.
Broken Frontier's 'Comic of the Festival' at ELCAF 2018.
Slack X ELCAF's 'Top 10 comics you must read'.